Sensata Technologies – Crydom

- Sensata Technologies manufactures and commercializes one of the most preferred brands of Solid State Relays around the world under its sub-brand, Sensata - Crydom. Long recognized as an expert in Solid State Relay and Controls Technology, Sensata - Crydom offers a wide variety of off-the-shelf Solid State Relays and Contactors, I/O Modules & mounting boards, Controls and Power Modules, and specializes in custom designed solid state switching solutions for any application. At Sensata Technologies, innovation and technology combine to exceed our Customer's most demanding performance requirements.

Sensata Technologies is one of the world's leading suppliers of sensing, electrical protection, control and power management solutions with operations and business centers in 13 countries. Sensata's products improve safety, efficiency and comfort for millions of people every day in automotive, appliance, aircraft, industrial, military, heavy vehicle, heating, ventilation and air-conditioning (HVAC), data, telecommunications, recreational vehicles and marine applications.
PMP Series Proportional Control SSRs
Publish Date: 2017-11-30
An introduction of Crydom's PMP series Proportional Control SSRs, including key features and benefits, and ideal applications.
Duration: 5 minutes
Solid State Relays
Publish Date: 2012-06-19
Crydom's solid state relays including defining SSR, the types of SSRs available, and typical applications.
Duration: 10 minutes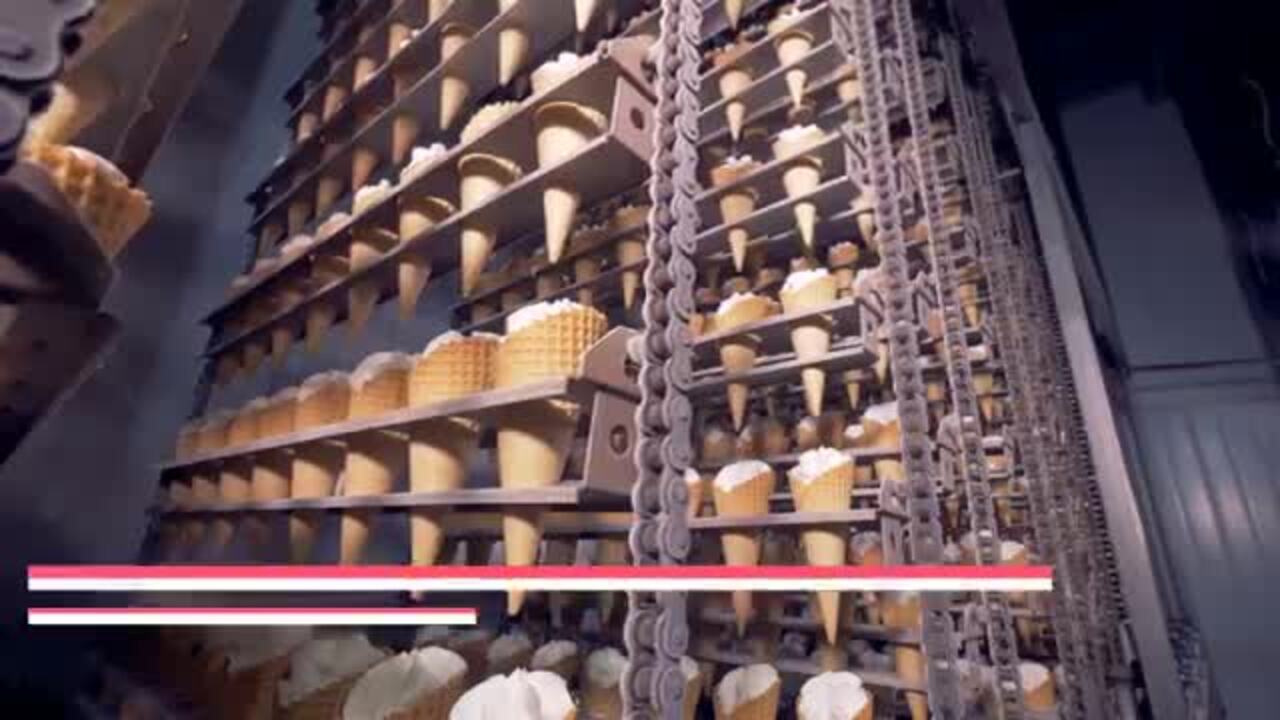 Sensata Solutions | DRMS
Check out Sensata's new DRMS series hybrid motor starter, built for small, three-phase asynchronous motors.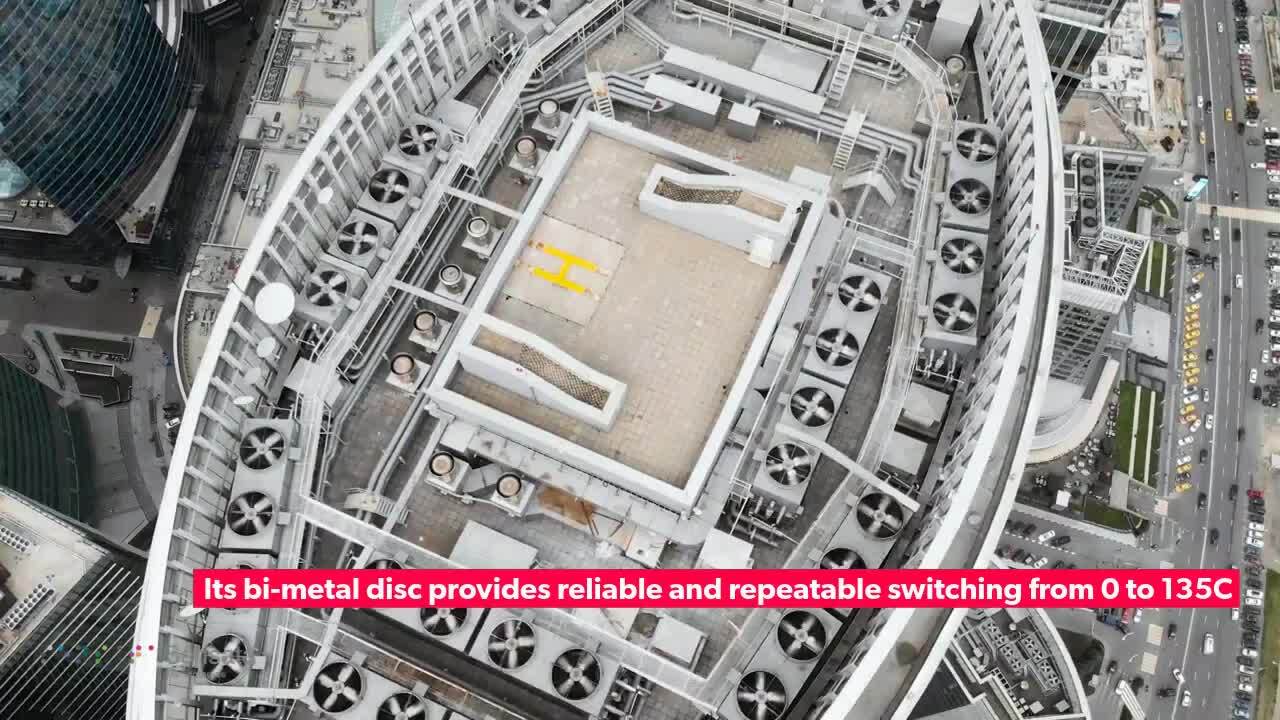 Sensata Solutions | 3NT
Check out Sensata's 3NT Series. Its an automatic reset thermostat designed for high moisture environments.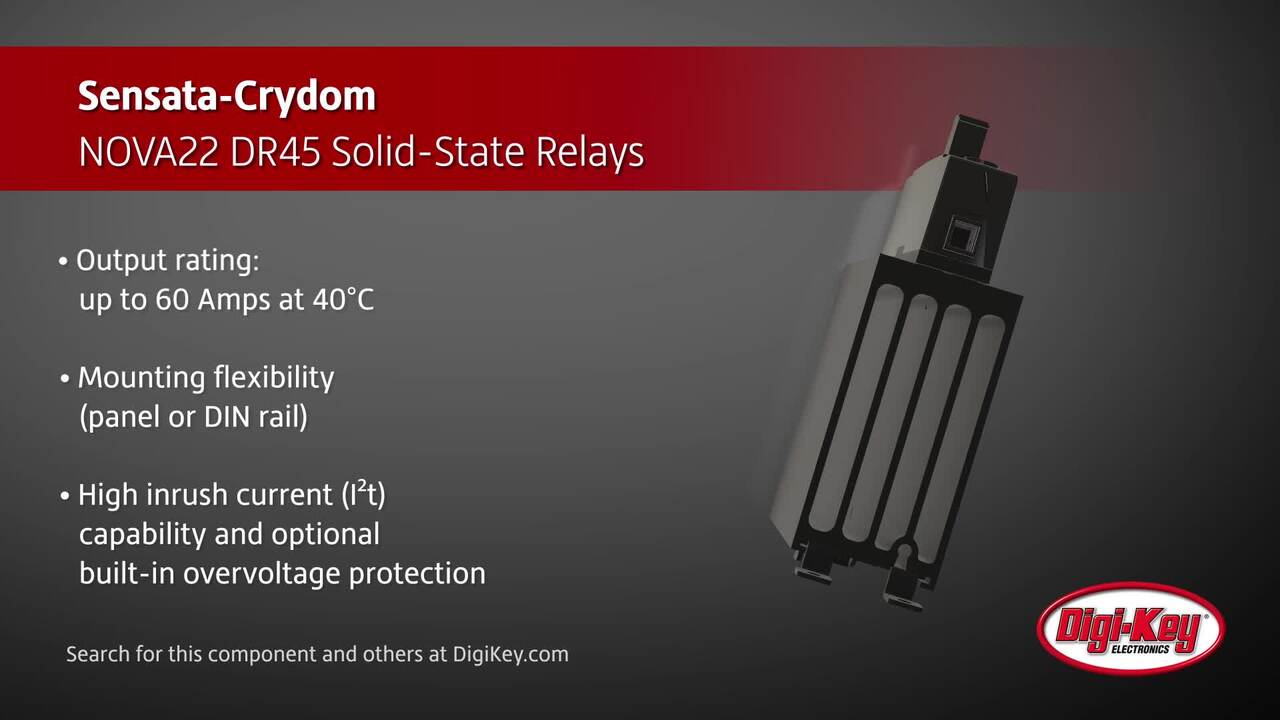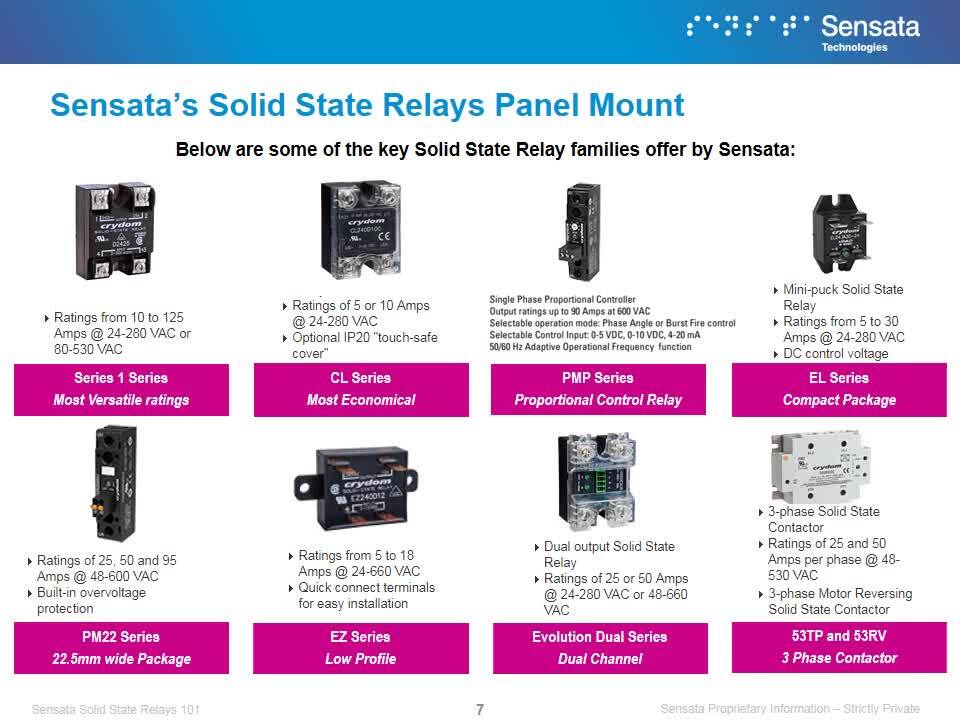 Sensata University | Solid State Relays 101
This gives a 14 minute overview of Solid State Relays – what they are, what kinds Sensata makes, key elements to consider when considering a solid state relay, and application examples of Sensata's SSRs.
Additional Content
Related Suppliers

Catalogs and Brochures

Resources

Tech Tips

Design Wins

Tools

Selection Guides

Product Information